Upholstery Cleaning
Serving Concord, Martinez, Pleasant Hill, Walnut Creek, Danville, Alamo, Blackhawk, San Ramon, Dublin, Pleasanton, Livermore, and the entire East Bay area of Northern California/ CA
Why should I get my upholstery professionally cleaned?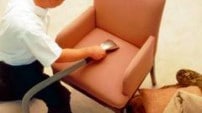 Even though your upholstery might look clean, dust is everywhere. Dust can penetrate your furniture, reducing the life of your upholstery. Plus, it can cause a lot of health problems such as asthma and allergies.
Depending on how much the furniture is used, regular vacuuming can help, but it could need more than just that. And that's where Brite Steamer comes in! By having one of our professional technicians provide steam cleaning to your upholstery, not only will your house be a cleaner environment for you and your family, but it will also help in adding the life of your furniture investment.